Weather in Komodo Island
The climate on Komodo National Park is tropical which fairly hot and dry with a short rainy season that lasts from January to April.  The average of rainfall in this island about 800 to 1000 mm annually.  The weather on Komodo Islands differs slightly from other areas of Indonesia. The dry season is slightly longer, and the months of the wet season are slightly different. The wet season in the Komodo National Park begins in the month of November and runs through March though this tends to be in the Northern part of the park.
The Komodo National Park receives the least amount of rain in Indonesia. Komodo National Park has little or no rainfall for approximately 8 months of the year, and is strongly impacted by monsoonal rains. High humidity levels year round are only found in the quasi-cloud forests on mountain tops and ridges. Temperatures generally range from 17°C to 34°C, with an average humidity level of 36%. From November through March the wind is from the west and causes large waves that hit the entire length of Komodo island west beach. From April through October the wind is dry and large waves hit the south beaches of Rinca and Komodo islands.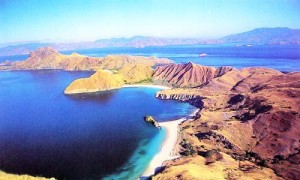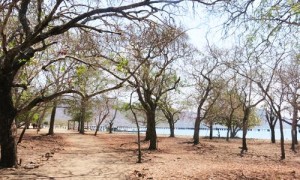 The best time to visit Komodo Island is in June and July that is a great months to visit and see the giant lizards of Komodo Dragon. The waters tend to be more calm for getting there and away. The winds is not too strong will make your trips very enjoyable and at night the weather slightly cool